11 tips to make your social wall a success
07 May 2016
You have decided to set up an interactive and participative projection, certain that that it will modernise your reception, animate your event and boost your social networks. Here are 11 tips to follow to make your animation a success.

Read more →
---
€ 7000 prize with our contest #YesIdo
05 Apr 2016
Today we propose to win € 7,000 of prize for your wedding with a simple kiss.

Read more →
---
The Importance of SMSs in social walls
26 Sep 2015
A social wall does not necessarily mean social networks. Only one French person in 30 has a Twitter account and only one in two twittos has tweeted. It would be thus a shame to limit an interactive projection that is intended to be open to all.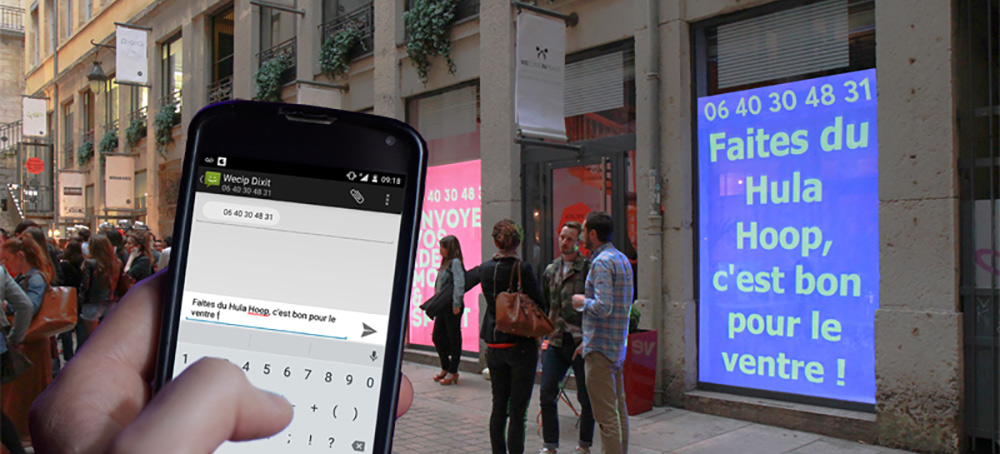 Read more →
---
What equipment is needed to create an interactive wall ?
09 Sep 2015
No need to worry, Interactive Wall is designed to maximise simplification for the implementation of an interactive wall.
No technical skill is necessary, and you will need only the bare minimum.

Read more →